KNOWLEDGE & EXPERTISE
All Administrative Processes
Overall Operations & Business Development
Software Development, Scripting, & Macros
Data Security & Confidentiality
Staff Recruiting & Development
Project Management & Reporting
Data Management & Quality Control
Data Extraction & Mining
Customizing Service Plans for Clients
EDUCATION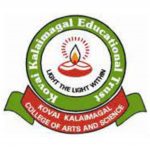 Sri Ramalinga Sowdambigai College of Science & Commerce
Master of Science – Information Technology (M.Sc.(IT)), 2009
Bachelor of Science – Computer Science (BCompSc), 2007
LANGUAGES SPOKEN
ABOUT SURESH
My wife and I wed in 2021, and live in Coimbatore, India. I have two siblings – my sister, Kalpana, and my brother (and business partner), Murthy.
The business is very demanding, but I make time for yoga, walks, and picnicking with my wife, and visiting family and friends. I also try to find time to play cricket and carom.
As a foodie, I love cooking and creating new dishes. Cooking is especially fun while listening to Kollywood and Bollywood music by A.R. Rahman, Harris, SPB, and others.
I am a spiritual person and I enjoy visiting temples. While at university, I was a volunteer in the NSS (National Service Scheme, sponsored by the Indian government), and I continue to give back to society by helping the homeless.